---
Monday December 18
Redeye last night to Atlanta for a 1:00 meeting today. More progress in defining how and what we are doing for the outside world. And more validation beginning to build.
Next, off to NYC.
* * *
---
Tuesday December 19
Another meeting, then a quick flight back to Seattle just in time to open a benefit concert at Sit-n-Spin featuring some old friends. Is there a better audience in Seattle for 'Back in NYC' than those who would venture out on a Tuesday evening to hear a Yes cover band featuring Alan White? I doubt it.
After 'Back in NYC', Triptych played an energetic set. No GC face anywhere to be found. Happy to have some new friends in the audience as well.
Post-show: brain-dead and exhausted. Many temptations to stay out and socialize, but I did the right thing, and went home to bed.
* * *
---
Wednesday December 20
Bootleg Holiday party this evening at EMP. Celebrating a milestone. A wonderful evening.
* * *
---
Thursday December 21
A valiant attempt to fly east this evening. Mechanical problems with the flight (connecting through Denver) kept me in Seattle over night. Trying again, this time through Chicago, in the morning.
Taking my guitar home with me. Time to begin a slow ramp-up into a musical 2001.
* * *
---
Friday December 22
Mission: failed. Chicago outbound flight was delayed for 4 hours (also mechanical.) So, they put me on a connection through Denver. However, they did not bother to mention that there were no connections to Atlanta available through Denver, so I waltzed from gate to gate all afternoon and early evening in the Denver airport in the vain attempt to continue east. Instead, I spent the evening, courtesy of United Airlines in a crappy Days Inn near the airport.
* * *
---
Saturday December 23
Did I mention that the crappy Days Inn had no hot water this morning? The good news: I finally made a flight east on Frontier Air. So, onward into vacation mode. Some holiday: three out of the five days of this so-called 'vacation' are being spent in airports.
I need a vacation at home.
* * *
---
Sunday December 24
Obviously, a bleak week for diary entries. Not much to say in public. Happy to be visiting my parents and sisters. Not happy to be traveling during the most busy time of the year. Ah well - since when have I measured value of anything based upon such a fleeting emotion as 'happiness?'
Jim Carey made an excellent Grinch.
My favorite line -- as the Grinch and little what's-her-name are careeeeening uncontrollably down the giant hill with a sleigh full of booty, the Grinch says, nonchalantly,:
"I'm going throw up. Then I am going to die."
Guess you had to be there.
Perhaps I enjoyed that line so much because it reminds me of a few of the careeeeening I've done in start-up mode during this past year.
Resolution #1 for 2001: no more careeeening.
* * *
home
---
Monday December 25
Ho ho ho. No comment.
* * *
---
Tuesday December 26
Play day with niece and nephews.
* * *
---
Wednesday December 27
Gemini
It seems as though others are trying to slow down your business negotiations for no good reason, Gemini, so you may want to fashion some probing questions that will reveal what needs to be revealed. It could very well be that a partner is trying to get the upper hand on a situation, and this would entail your becoming a subordinate. So if you find yourself confused you may want to start looking for that hidden agenda. Even if you cannot bring all the issues to light, you can begin to clear the air.

- InfoSpace Horoscopes
* * *
Gemini
You may be walking around as if you have a huge pack of stones strapped on to your back. The further you walk with this heavy load, the slower and slower you will become, and the more hunched over you will be by the time you reach your destination. Don't take a step farther until you unload the stones from your pack. Realize that this break in your journey will help you make much better time in the long run, as well as save you from a great deal of physical strain.

- Yahoo Horoscopes
* * *
Up at 6am EST this morning. When I arrived at the airport, the check-in agent told me that the flight I was not 'confirmed' on the flight that I had supposedly been 'confirmed' on when I called two days earlier to change my return flight.
More time stuck in airports. Nice to be traveling with my guitar this trip.
United Airlines is close to losing my personal travel business. Three serious fiascos in one week is about as much as this frequent flyer can stand. Could this be my biorhythms finally crashing down a few weeks late?
* * *
Missing some close friends during this holiday break. One in particular. Just want to get home. Fingers crossed. I'm not there yet.
* * *
12:33am - home. Ventured out to Larry's Market after I got home. No food in the fridge; now there is plenty. Must sleep now. 8am breakfast meeting in the morning.
* * *
---
Thursday December 28
Gemini
Try on a variety of styles and colors before buying anything. Your perspective shifts with the wind. You may be much happier exploring than actually deciding. Sometimes window shopping can be much more rewarding than actually buying anything. Right now you would do well to get in closer contact with what you are feeling. Don't let a need to get out and get fresh air be an excuse to go out and buy all kinds of things you don't really need. You would also do well to solicit a variety of opinions when dealing with a troubling situation.

- InfoSpace Horoscopes
* * *
First day back in the office. Began with a huge depressing realization of who, where, and how we are as a company, and my necessary role in it. This next phase will require a new set of talents, trials, and tolerances.
By the end of the day, I was re-energized and optimistic again. I have about a 4-hour bounce back process from any radical mood-swinging event or situation.
* * *
Received 15 boxes from UPS today. Some major "stuff" sorting out to do at home. Looking forward to this. Called in some help for Saturday and Sunday in this department.
Really looking forward to this weekend including a NY Eve celebration at home with close friends.
Also, looking forward to tonight - first night home in a week.
* * *
---
Friday December 29
I had a very hard time getting out of bed this morning. Considering some new big potential(s) for next year.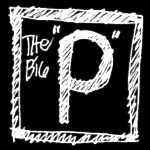 My difficulty getting up may have been related to strange dog dreams. A quiet, poetic morning.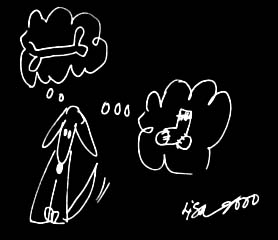 * * *
A very productive day in the new office.
Received a heart-warming gift from a wise old soul, JohnB: a VC card game that may come in handy next time we need to reinvent the Bootleg business model. JohnB has been a source of great strength for me at BTV since day one.
He also holds the honor of being BTV employee #5.
God bless JohnB.
* * *
VioletL brought JohnB to BTV almost one year ago. VioletL and KennethT celebrate a four year anniversary this weekend. Wishing them well on this milestone. Good people.
* * *
A quiet evening at home, listening to the new Bjork. Inspiration flowing in all directions today and this evening. Okay, maybe in one direction. Looking forward to this weekend, and the new year that follows.
* * *
---
Saturday December 30
"Once I was very amused and surprised at an answer that a very godly and good natured maid gave me. Working in the house, she could not answer a knock at the door as quickly as it should have been answered, and the lady visitor who was waiting at the door became very impatient and spoke crossly to the maid. When I asked her what had happened, she was not cross at all. She smiled and said: 'Well, what was the matter with her, what made her cross, what was the reason?,' and this maid, with innocence in her face, replied: 'The reason? There was no God'. A beautiful answer. Where God is lacking, there is no love. Wherever there is God, there is love.

If we interpret it rightly, what causes pain and suffering? It is lack of life. What is life? It is love. And what is love? It is God. What every individual wants, and what the world wants, is God. All we have to attain by music, by harmony, by tone, by the science of right tuning, by a life of goodness - all we have to gain to bless our lives is God. This is the central theme of all good."

- The Mysticism of Sound and Music
Hazrat Inayat Khan
* * *
Music is clearly the voice of God.
* * *
6:38am. Up early, preparing for sitting at Curt's this morning, the final sitting of 2000. A new year just ahead. Preparations for a small celebration tomorrow evening with friends.
* * *
Gemini
Wake up, open your eyes wide and get a grip. A comfortable habit is bad for business or maybe even bad for your health. As soon as you can function again, use this jolt in some productive way. It will take a little effort in the beginning to get moving in the right direction, but before long you should be cruising at a comfortable speed. As a result several aspects of your life should improve quickly and dramatically. In order to divert your attention from the change that you must endure, you may want to focus on your creative side. It will soothe and stimulate.

- InfoSpace Horoscopes
* * *
---
Sunday December 31
Final official day of this past millennium. A day of major transitions, completed with a small celebration in the evening at my place with 18 close friends. Isabel was soooo adorable, falling asleep at the end of the evening in Jaxie's arms.
* * *
It's been an excellent year. Full of ups, downs, twists, turns, highs, lows, yeses and nos.
Now, on and in to the next. Lord have mercy.
* * *
Found this today:
MUSIC

About a year ago I realized
I was missing music in my life
I thought it was a metaphor
Now I see it's so much more

Maybe it was you.
* * *
home
---