---
Monday September 09

Surprise guests dropped in at work today (Jaxie, Isabel, and Eve!) and we went out for a wonderful Wilson catch-up dinner at I Heart Sushi in Bellevue. Isabel and Eve even got to ride to dinner in my funky old car!
Then, recording with the Seattle Guitar Circle this evening in Bob and Jaxie's living room. On the menu: RV, BTV, and Cheeseballs. We also recorded one spontaneous circulation in Cm. Some good performances made it to tape this evening.
As usual, it is a pleasure to work and play with this group. I miss them, and hope to return next year after SBRS completes our 3-headed monster recording project.
* * *
Wonderful photos just rolling in now from a session last week with LH: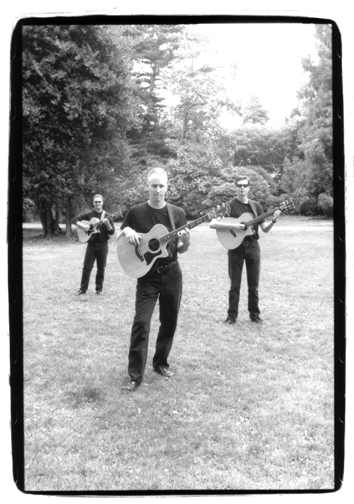 * * *


Tuesday September 10

Lunch with David Lavallee today; some fun brainstorming about his new project. David continues to surprise me with his intelligence, integrity, and ability to get stuff done.
SBRS show at Steel Sky Bistro as part of Kurt Myhaver's Night of Song for World Harmony. Good audience, although the acoustics on stage were (as usual) almost unbearable. An interior designer decided that putting a giant piece of aluminum sheet metal behind the stage would look really cool. It does.
However, have you ever played in a small aluminum barn?
* * *
This just in from my old (DirectMusic) friend, Jay Kenny, who seems to be doing well this year:
Hi Steve,

Hey, how's it going? We played a cut off one of your CDs on Q-13 recently. Check out http://www.q13.com , click on "FeedRoom" and then "Q-13 Morning Music". I have been appointed music director (woo-hoo), so I now have primary control over booking music guests for the show. I've received your press releases in the past, but haven't seen anything recently for the Seattle Guitar Circle. Let me know if you have any events coming up soon.

Best,

Jay
* * *


Thursday September 12

A very long day. A necessary re-org finally settling itself out at work. Everything in it's right place.
Evening: cleaning up Kneeling Down.
More previews from the recent LH photo session:
* * *


Friday September 13

TravisM stayed up late last night:
* * *
Our dear friends at Krimson News are working hard to help SBRS get and stay in the Krim family spotlight!
Friday evening: Another local arts organization, Consolidated Works, opens it's doors at 8pm! Congrats to Matt Richter and company. No SBRS show at the opening tonight, however.
Not a problem - I am confident we'll do some shows there soon.
* * *
A major 'passing' at Microsoft today, the end of an era: Todor Fay, grandfather of DirectMusic had his last day at the borg. He's moving out of the MS and the X-Box team and back into a (newblue) start-up with his wife and business partner, Melissa Jordan Grey. Todor and Melissa have a golden touch; I'm sure whatever newblue eventually evolves into will be successful. Todor always seems to make major life changes on Friday the 13th. What luck?
Later tonight: DerekD coming over to record some bass tracks!
* * *
Coincidence of the month: four people I know and/or work closely with all have serious and debilitating knee or foot injuries.
* * *


Saturday September 14


Afternoon show with the Roving SGC at the Foss retirement home in Greenwood. This was, in craft-speak, 'an honorable piece of work' -- and it was simultaneously, very very hard for me. In my current station and given my present personal chemistry, I have not an ounce of enthusiasm for this form of circle work. However, my extreme absence of enthusiasm does not necessarily mean that a well-timed invitation will not solicit my whole-hearted participation.
Here are my personal concerns with the Roving Circle as it currently operates:
1. I have no wish or personal need to repeat myself or freeze-dry and reheat the past.

2. This repertoire and this performance format feel disingenuous to my formula-sensitive heart; it is almost impossible for me to bring any real or assumed feeling of innocence to the table playing this music in this way for these people;

3. Musically, I am in a phase of containment, production and refinement. I am at a point in my life where my creative energies, generosity, and charity are turned inward and focused on three very specific 'local' projects: i.) my relationship, ii.) my recording project, iii.) my career.
This does not mean that the Roving SGC is not a worthy project or worthy of my time, however, at the moment, both the real and opportunity cost to me is greater than the medium-term 'profit' from my involvement.
What would it take to get me interested in plugging into this kind of project in the near future?
Some ideas to consider:
a.) a gentle 'ban' on all non-recent, non-member-generated repertoire

b.) formal 'Priority 1' inclusion of structured improvisation (Group Loops, Follow the Leader, Guided Section Song Selection, Intentional Circulations) as a regular part of the 'repertoire' in both rehearsals, and performances

c.) study and consideration of practical performance parameters that are currently beyond our working capacity: how do we look? how do we present our selves and our work? what do we say about who we are and why we are doing what we do? how do we measure our 'success' or 'failure' within each performance and/or within the project as a whole?
It may be naive to assume that individuals within a Roving Circle could share the same aim in working this way.
However, my personal aims are clear, and my needs are actually quite simple: I am interested in speaking in my own voice. It's not that I don't like or appreciate or understand the value of Robert, or Bert, or the LCG-circa-1989 voices.
Do I really need to slog through another 'aspiring' performance of a copy of a rendition of a version of a copy of Eye of the Needle or Asturias in an honorable attempt to deliver vital music to an eager retirement home audience?
Perhaps. But, now is not the time. For me. But, I am very happy to see that it is happening for and within the greater SC community.
None of this is meant as negative venting or criticism: I simply wish to initiate some discussion about how and why we are doing this kind of work.
* * *
Another sneak-peek from the recent LH session:
* * *


Sunday September 15

Not much of a day 'off' today.
Spent the greater part of the morning working with my building ISP to get my MS VPN working (again after a recent firewall upgrade) so that I could download some things I needed to get my Windows Media Center Edition PC working in my living room. We in eHome have much to do to make this setup easier, but granted, mine is an alpha version of the HW now running the RTM version of the SW. Finally got (almost) everything working except my ATT/Motorola set top box which I spent a while trying to configure sans documentation. Ug.
Early afternoon, this setup process was interrupted by a necessary SBRS rehearsal in this same living room as we put the finishing touches on the repertoire we will be playing next weekend at a very special private wedding that is happening about three hours south of Seattle. The good news: the pieces are coming together nicely.
Then, I did some errands followed by a brief meeting with TravisM, TaylorS, and ShaunD who is our new Seattle Circle House Concert Coordinator, and former Cat Hair House Concert facilitator. Some productive discussions and a ray of hope that our performance space will get the minor upgrade it needs to be effective for this next year of House Concerts.
Finally, back home after one final detour via Rudy's for a quick hair trim for an evening of computer work on dueling would be music platforms (WinXP and MacOS8.2) I spent part of the evening putting my PC MIDI system back together while doing massive disk defragging on the 70+ gigs of music files that will comprise the three SBRS CDs that are currently in various stages in of being put into 'the can.'
* * *
More sneak peeks:
A long, busy week ahead.
* * *


home


---


Monday September 16


A long day juggling one million intangibles; the beginning of a long week as predicted yesterday. Family events in the evening.
* * *
More peeking:
* * *


Tuesday September 17


SBRS rehearsal this evening; preparation for a number of upcoming shows. We did a mental run-through of our entire repertoire and a musical run-through of those pieces that need some polish.
Another show was added this morning in fact: seems that Steel Sky Bistro wants us back on Sept 25th from 8-11pm. Between recording and shows, we are quite busy.
* * *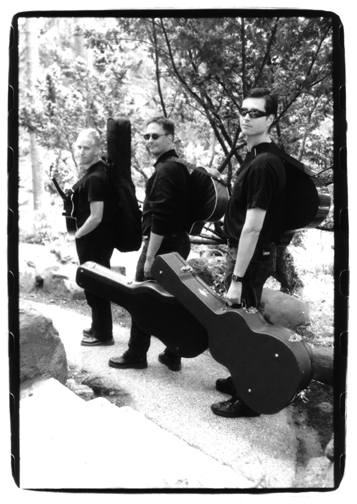 * * *
More email discussion about tearing down walls within SC Headquarters. Now that we are committed to a second year in this space, if the landlord does not object, I am all for making this incremental change in our primary workspace. It is still far from ideal, but no walls would be much much better than what we have today for audience, performers, instructors and work-shoppers.
* * *
Feeling under the weather tonight. Fall allergies kicking in. Ug.
* * *


Wednesday September 18


We played a 4-hour SBRS show this evening at a condo-opening party down across from Gasworks Park. Four hours on our feet, playing for 150 upscale guests of the Regatta condo building. The unit where we played was going for a cool 1.1M. Nice view, though.
Performing for four hours solid wiped us all out. If I was not under the weather before this show, I am now.
* * *


Thursday September 19

SBRS rehearsal this evening - final preparation for our wedding performance on Saturday in southern Washington. Should be a good show. Set list includes instrumental versions of I Want to Live Here, Greenthumb, Belltower, HighlandTV, Kneeling Down, and Sung versions of Naive Melody (Talking Heads), Wave (David Sylvian), and All I Know (Jimmy Web.)
* * *
Found the following intriguing picture embedded within an RIAA-bashing powerpoint presentation prepared by the Consumer Electronics Association designed to counter RIAA/MPAA arguments that downloading is bad for business/artists: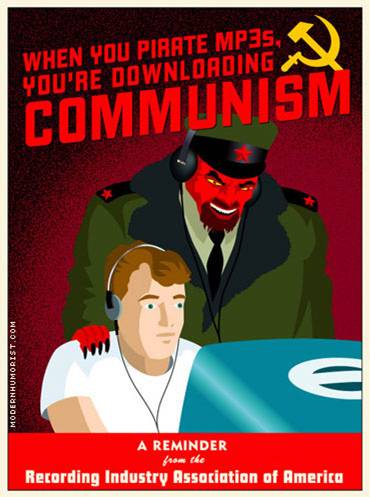 * * *


Friday September 20

More than under the weather today. Not very sociable in the evening due to exhaustion from numerous stresses and burdens of the week.
Early to bed. Tomorrow: early to rise.
* * *
Strange feeling that I have not felt for sometime: anticipation! Looking forward to new Peter Gabriel CD release next week. OVO was (is) so good and 'fed' me for months. I bought at least 10 copies of OVO (all import) and have given them all away.
Wonder what this next one will bring.
* * *


Saturday September 21


SBRS road trip to Southern Washington for a wedding show. A great day, all around:
Off. What ever that means.
* * *


home