---
More fun new photos rolling in from the recent SBRS session with Lisa Herrman:

SBRS 2003: Derek DiFilippo, Travis Metcalf, Steve Ball
Yes, some of these photos are even available via Instapix... (in case you did not follow my previous DIRECT COMMAND to go to Instapix, download the program (freeware for now!) and join any galleries hosted by "pelota" or "greymaus."
I've also recently posted some historical photos from the League of Crafty Guitarists, Rockslide (screensaver startup circa 1994), BootlegTV (live music start-up circa 2000), and the Seattle Guitar Circle there. Not to mention numerous recent Steve Ball Roadshow band photos and preliminary CD artwork.
TravisM has some wonderful painting and 3D galleries there too. As does David LaVallee, Steve Turnidge, and many other Seattle luminaries.
* * *


Tuesday May 13



SBRS, outstanding in their field (old XTC/Utopia joke)
* * *


Thursday May 15

SB and TM electric rehearsal #1 at HQ in semi-final preparation for our House Concert in three days. We are down to a duo for this show due to an unfortunate scheduling mishap. So Travis and I are testing an experiment this evening: playing certain songs with pre-recorded backing bass and drum tracks.
Very Milli Vanilli, I know.
Reminds me of a U2 'performance' on Saturday Night Live that Derek told me about where the Edge realized halfway through his 'backing vocal' that he was singing no where near the mic, and then he embarrassingly blushed and moved forward to the mic with a slight smile.
Indications seem promising that this will add some energy and diversity to our 90 minute duo show. Replacing a person with a CD is not a long-term strategy I wish to embrace, but as a short term problem solver, it really fills the bill and gives us an extra needed boost for the show.
Whew.
* * *


Friday May 16


SB and TM electric rehearsal #2 at HQ in final preparation for our House Concert tomorrow evening. This rehearsal was both fun and well played - generally not a good sign for tomorrow night's show. The standard cliché is that if the dress rehearsal sucks, then show will be great.
In this case, I'm hoping the cliché breaks down and that both will be home-runs. I'm impressed by the leaps forward that TM has made this past year in singing + playing. Our harmony vocals are beginning to kick-in with a new level of blending and tightness.
See what the assumption of virtue combined with a lot of time and hard work can do?
* * *


Saturday May 17


SBRS House Concert on Whidbey Island at the beautiful new home of Pat and Kristy Rodden. TravisM and I held down the fort with ample assistance from saint LisaH. A wonderful evening all around bringing together a diverse group of people who should be knowing each other.
And now they do.
The highlights of the evening for me we Sunday Bloody Sunday (featuring a massive and politically correct recovery from a Milli Vanilli error) and Walking in Your Footsteps, during which everyone in the room seemed to come to life together.
Also, having a high-definition slideshow on the huge wall stage right gave the performance and our songs an extra dimension of media-spice, double-prog-meaning, and visual intensity. BTV correspondents David Lavallee and Patrick Naughton were in the front row and captured some excellent still and video shots from the evening show including:
Photos: Patrick Naughton, David LaVallee, Lisa Herrman.
* * *


Sunday May 18

More from last night:

Black and blue dress code seemed to work. (This is something we picked up from TravisH. See photos from our last Pitcairn show for proof.)
* * *


home


---
In addition to playing in Lily ponds, TravisM's many talents include post-it caricatures:
These and more can be found in our Instapix galleries. TravisM is 'greymaus' and SB is 'pelota.'
* * *


Wednesday May 21



Starship Trooper
* * *


Thursday May 22

Speaking of ST, Drawing of the Day:
Back to our regularly scheduled Drawing of the Day.
* * *


Friday May 23



Happy 90th Birthday, Grandma!
* * *


Saturday May 24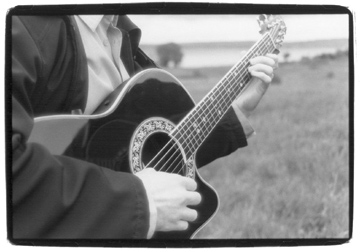 Derek DiFilippo, photo by Lisa Herrman.
Spent a good portion of the day working on a video for "Secret Agent" -- very happy with the results. Need to replace a few of the images I used with my own 'cleared' images, but that will take another photo shoot.
Hope to finish and post the video here soon.
* * *
In the meantime, Drawing of the Day: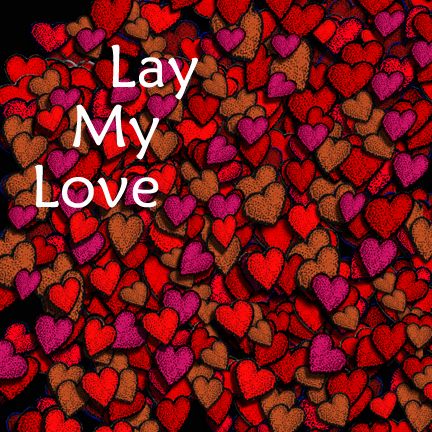 * * *


home